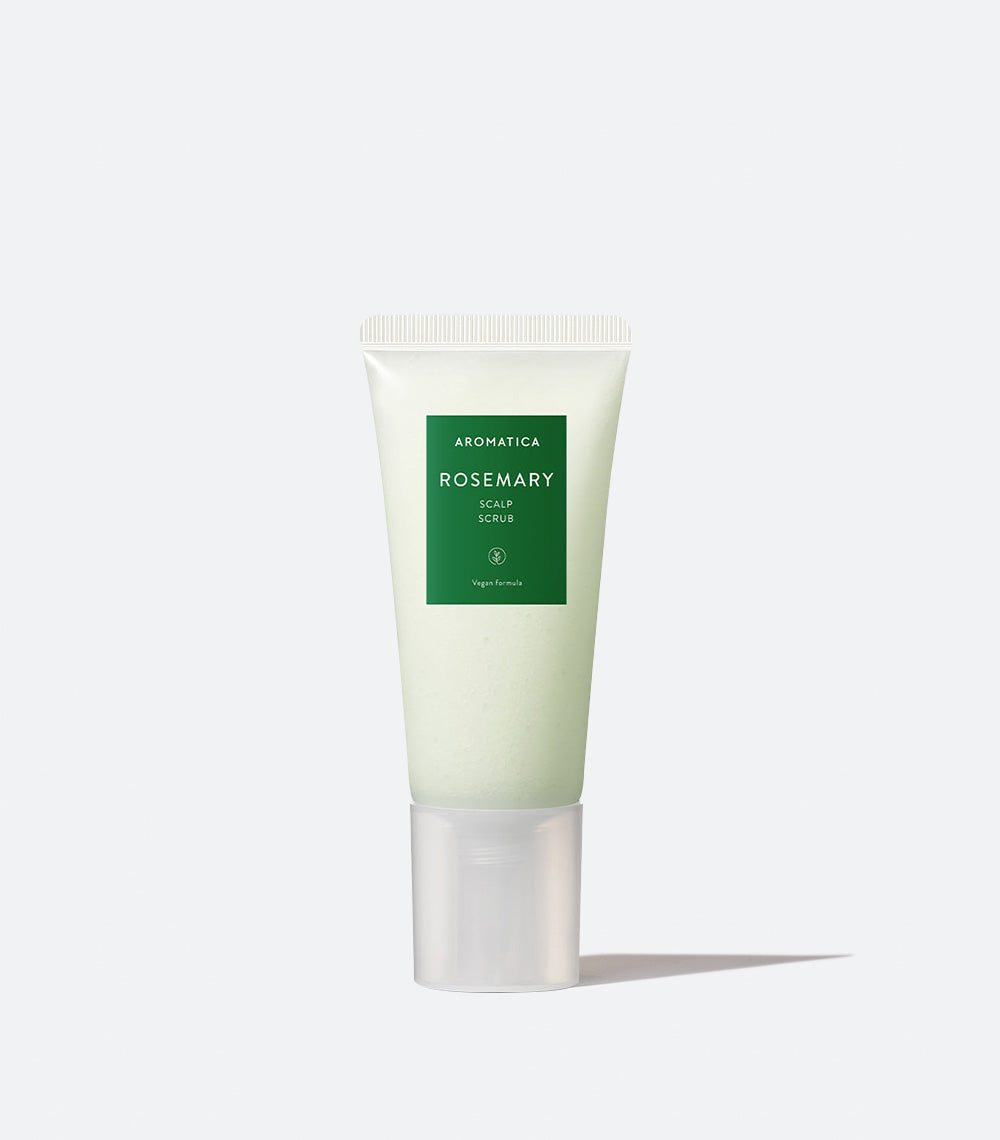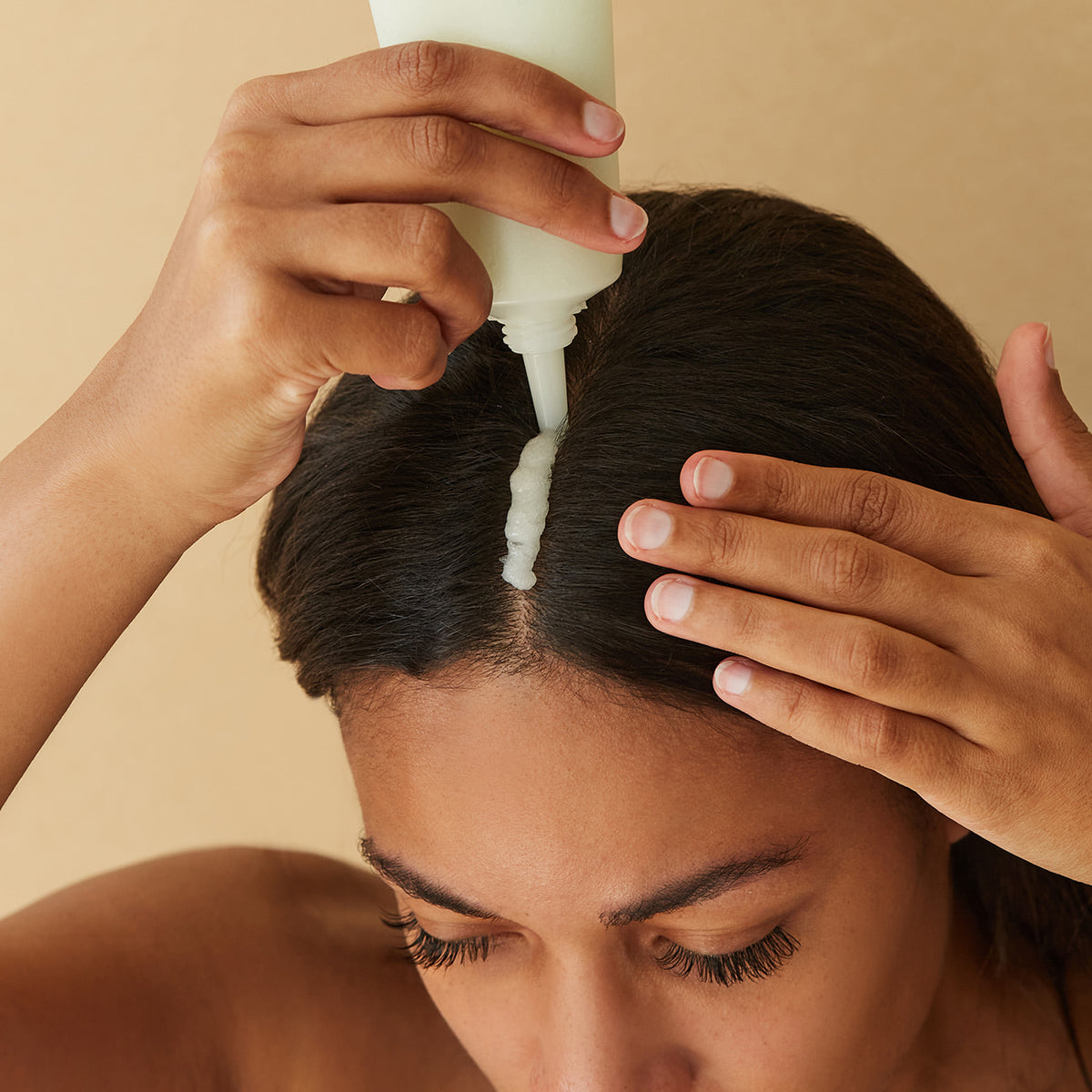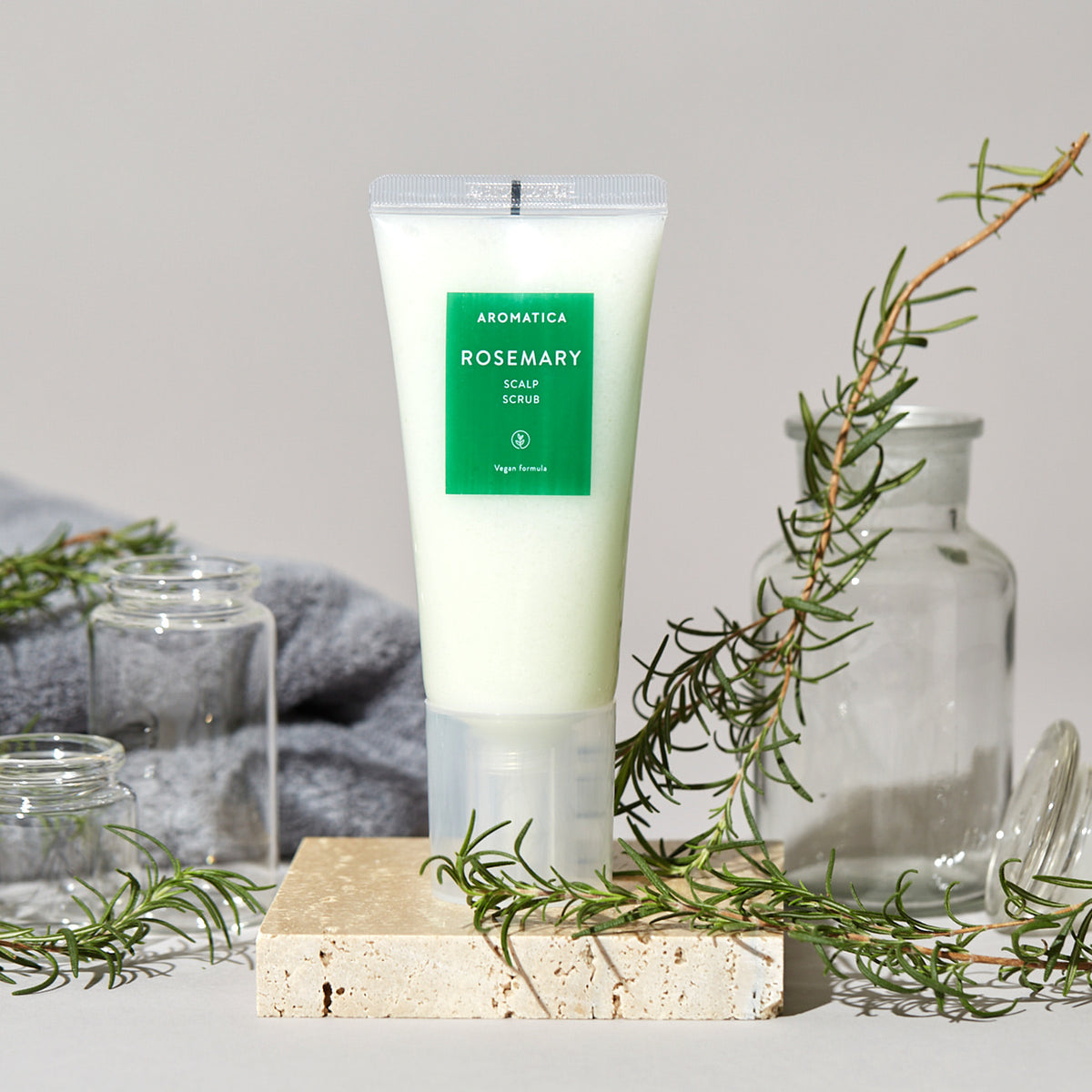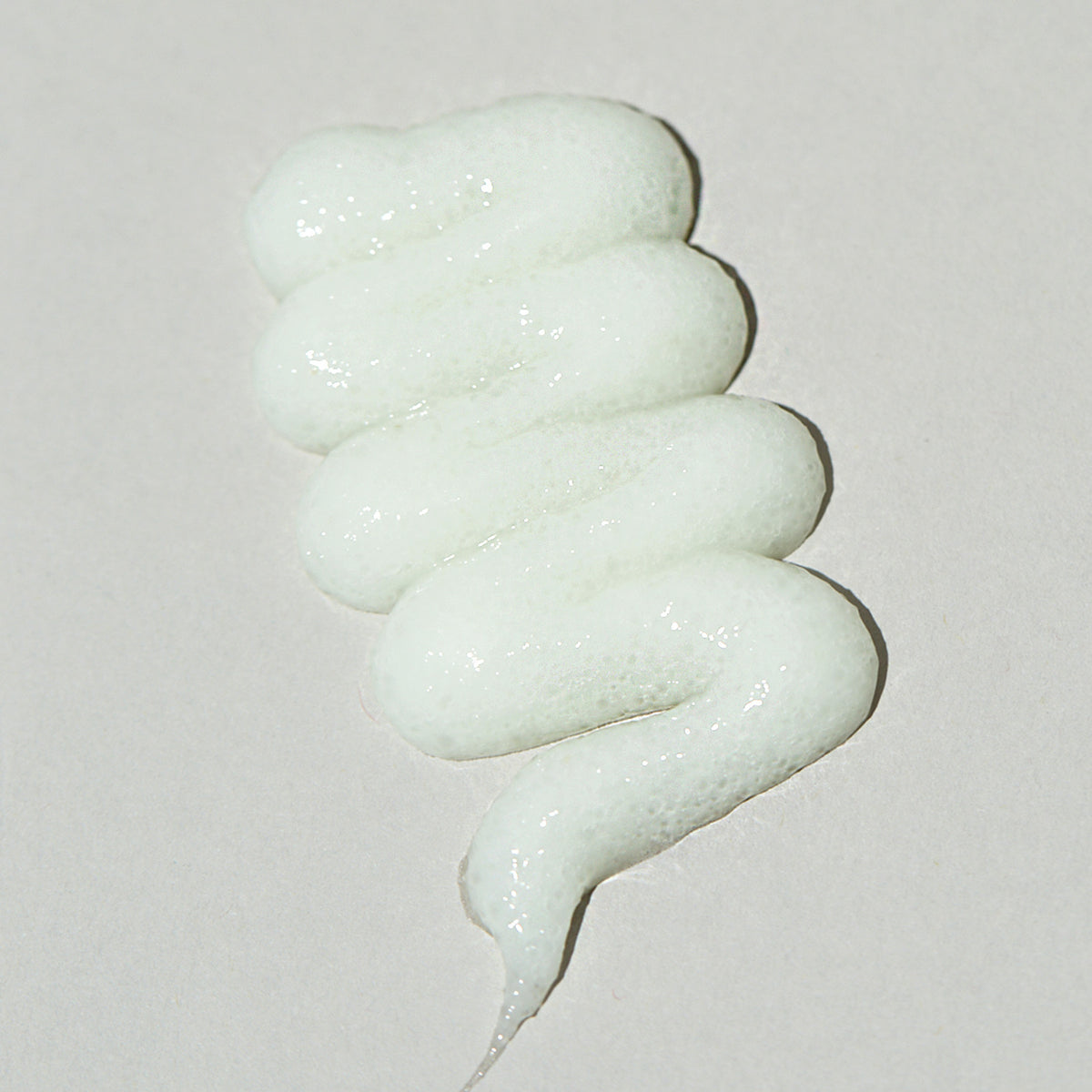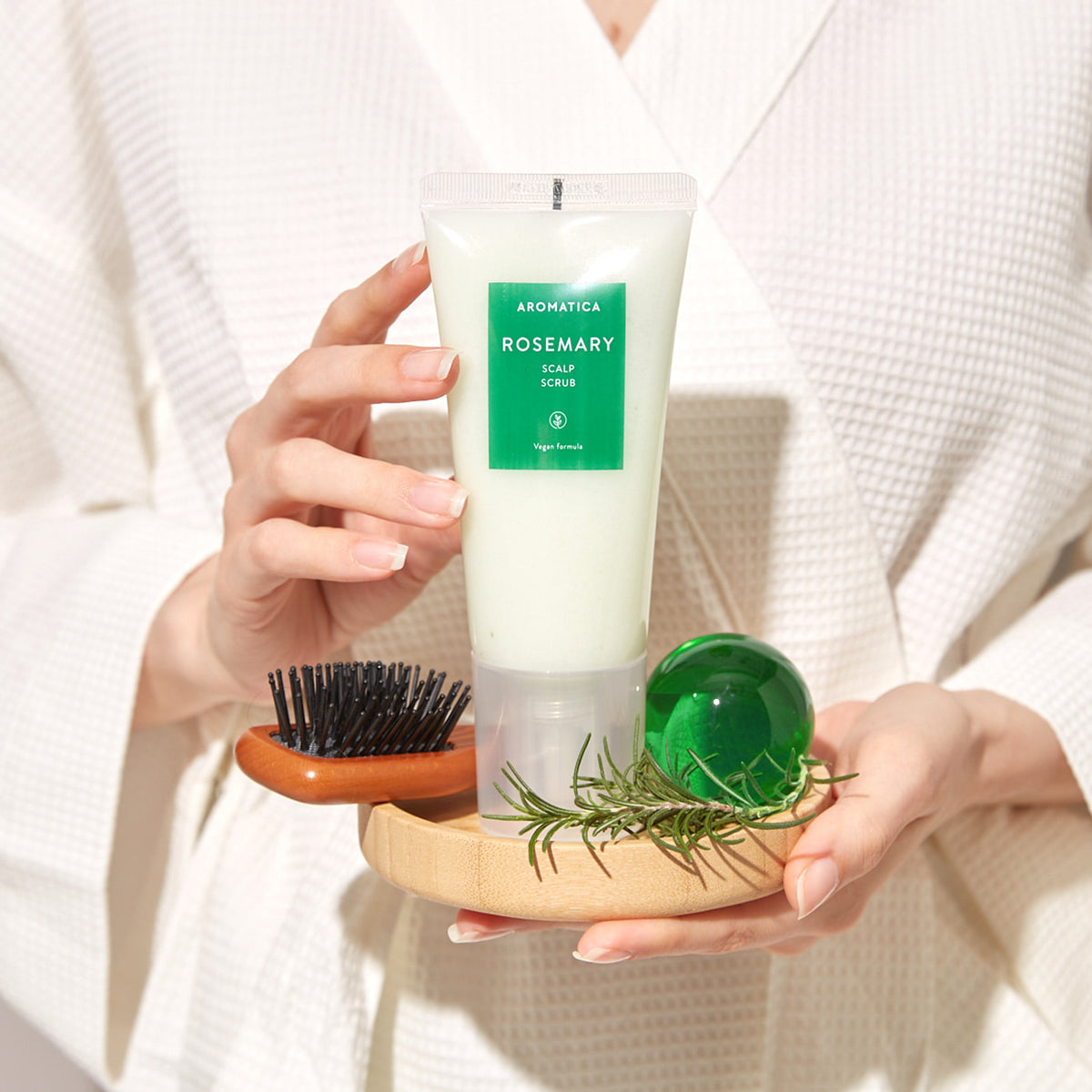 Rosemary Scalp Scrub
Aromatica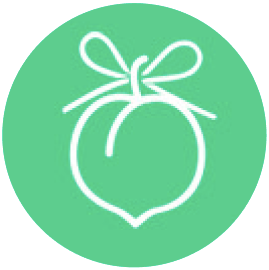 Earn 1 Peach Point per $1 spent! 175 Points = $10 off
Rosemary sea salt scalp scrub for periodic deep clean of clogged noggin
When wastes build up on the scalp, scalp exfoliation care with shampoo is not enough. This vegan, cruelty-free, sulfate-free scalp scrub is packed with Israeli dead sea salt and Oil-soluble BHA to scrub and exfoliate away stubborn dead skin cells on every part of scalp. Rich in over 30 types of minerals such as calcium, magnesium, and bromide, dead sea salt dissolves in water to help nourish scalp.

The active ingredients of rosemary, basil, and oregano extracted by the decoction method build up the strength of scalp and hair roots, with Para-probiotics, Probiotics, and Caffeine helping to restore balance. The scrub also imparts gentle support to the scalp and hair roots, with nourishing ingredients like Biotin, Panthenol, and Amino acids.

Enjoy pleasant scrub time with salt particles and invigorating rosemary that can also help relax your ears.

Aromatica, a pioneer of clean Korean skincare, strives for the highest standards of clean for skin and earth with their formulas.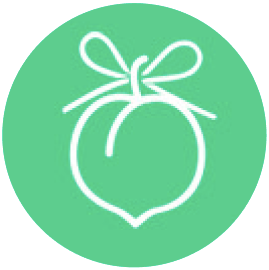 Earn 1 Peach Point per $1 spent! 175 Points = $10 off