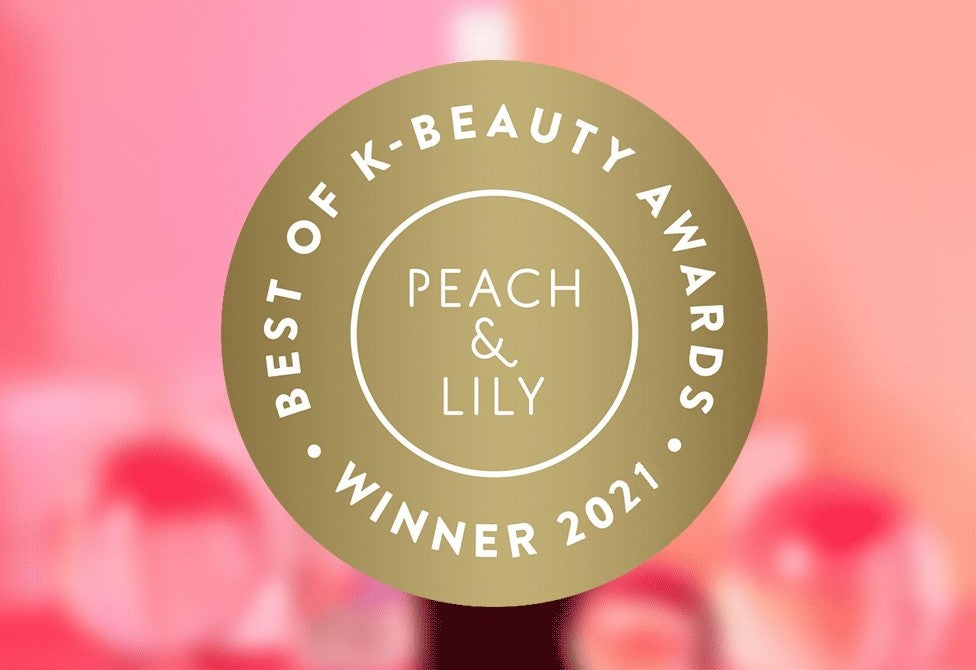 Best of K-Beauty Awards
Based on innovative and quality formulas, over 1,500 survey results, intensity of love around the products, and thousands of rave reviews, we are excited to share our 2021 Best of KBeauty Awards! We will be announcing new winners each week, so be sure to check back for new winners, new offers, and more!
Best Of K-BEAUTY AWARDS
2021 WINNERS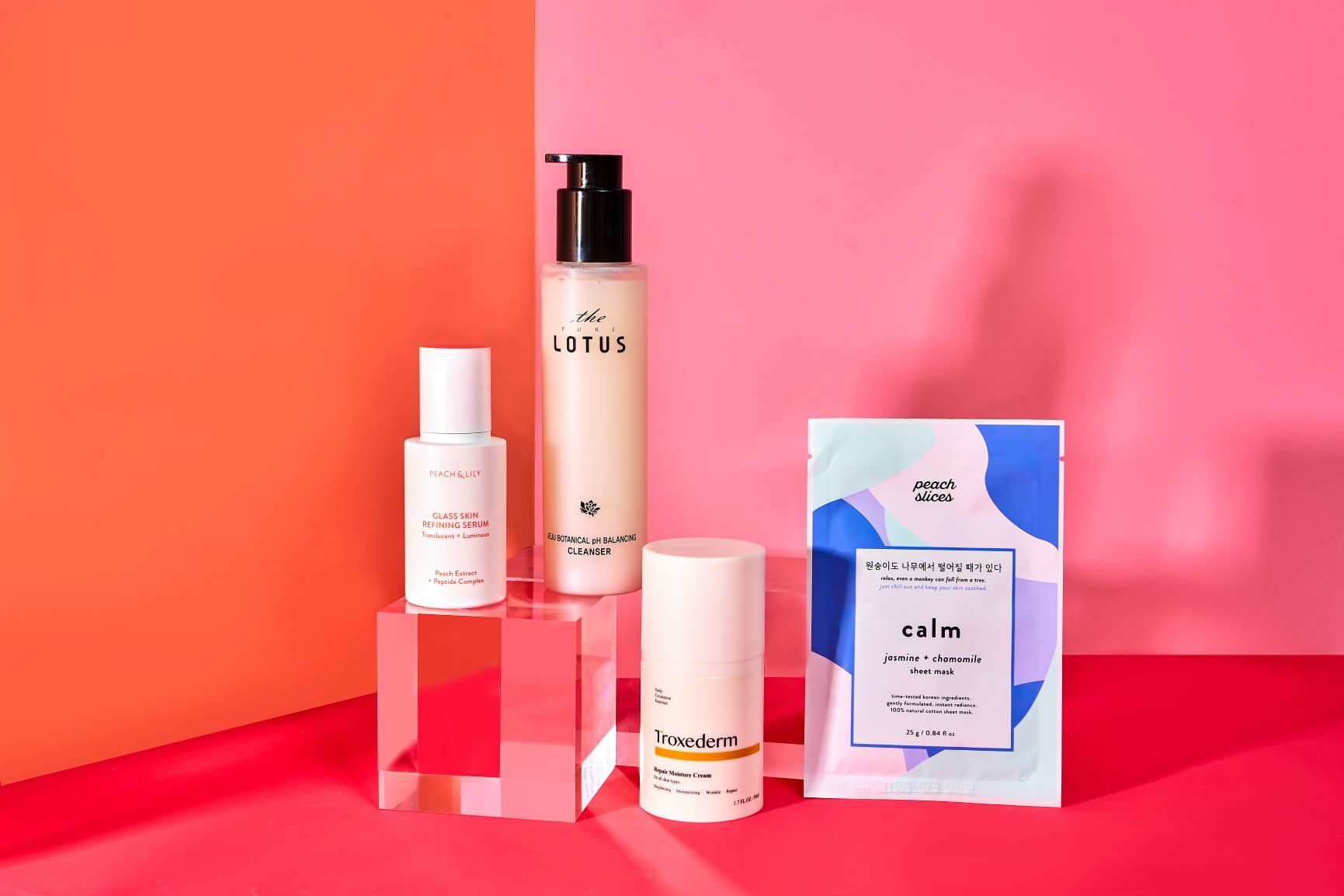 Celebrating The Best In Korean Skincare
Meet our Week 1 Winners! "Best of" products that act as the pillars in your routine: Cleanser, Moisturizer, Sheet Masks, and our "All Around" winner that multi-tasks to provide you with beautiful benefits for your skin.

Best All Around: Glass Skin Refining Serum
Best Cleanser: Pure Lotus Jeju Botanical pH Balancing Cleanser
Best Sheet Mask: Peach Slices Calm Mask
Best Moisturizer: Troxederm Repair Moisture Cream
Week 2 Winners: Best Treatments
Treatments to help take care of your unique skincare needs. From wrinkle treatments to pore treatments, these skincare heroes will help you with all of your biggest skincare concerns.

Week 2: Best Treatments Best Wrinkle Treatment: Shangpree Ampoule 27
Best Eye Treatment: Peach & Lily Pure Peach Retinoic Eye Cream
Best Pore Treatment: Peach & Lily Good Acids Pore Toner
Best Lifting Treatment: May Coop Raw Activator
Best Spa Treatment: Eco Your Skin Secret Phytoncide Mask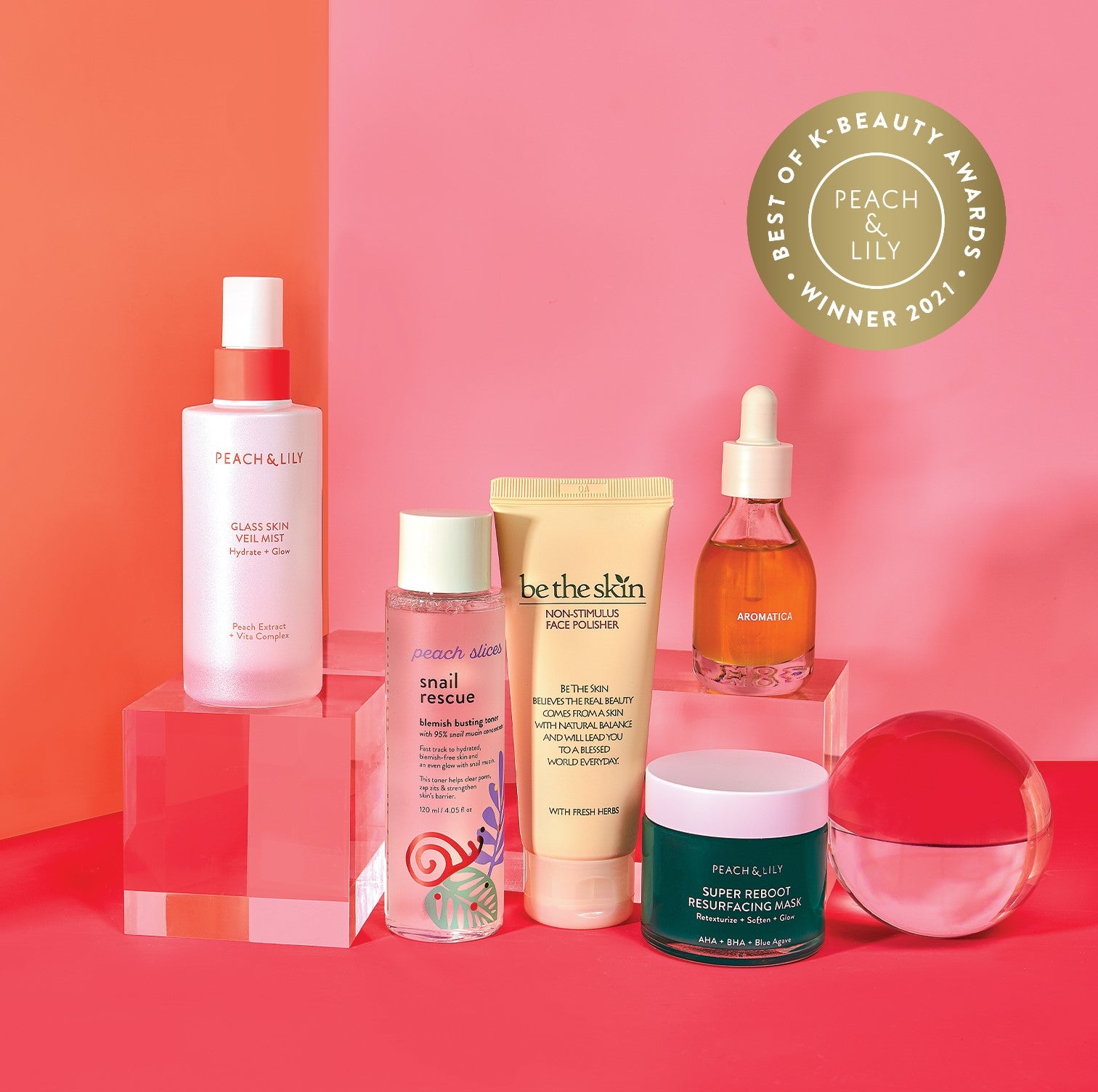 Week 3 Winners: Maskne Heroes
These skincare must-haves are not just incredible for their skincare benefits, they help combat 2021's biggest skincare concern: maskne!

Best In Acne: Peach Slices Snail Rescue Blemish Busting Toner Best In Brightening: Aromatica Neroli Brightening Oil Best In Hydration:Peach & Lily Glass Skin Veil Mist Best Chemical Exfoliant: Peach & Lily Super Reboot Resurfacing Mask Best Physical Exfoliant:Be The Skin Non-Stimulus Face Polisher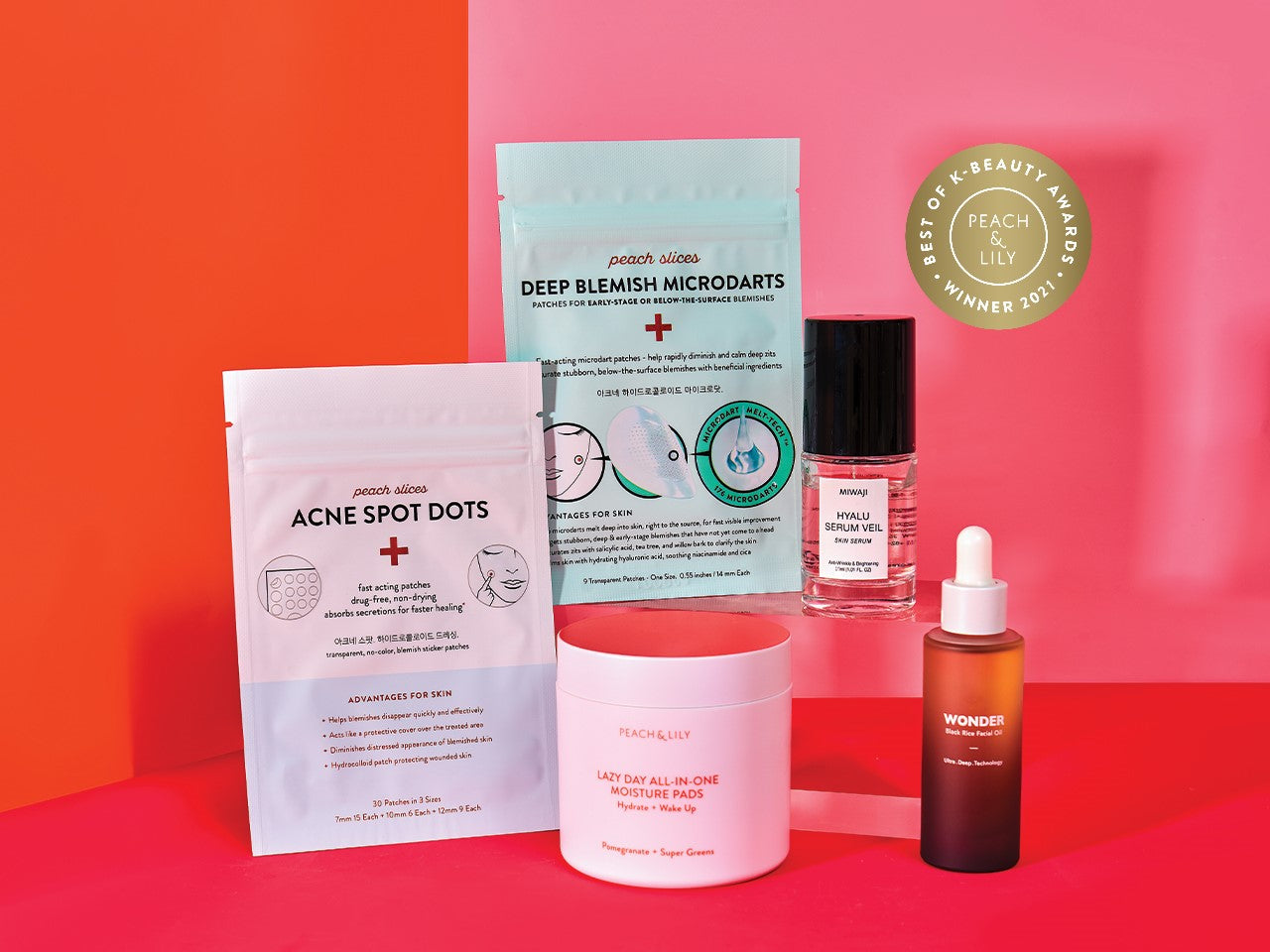 Week 4: New Award Categories
Each year, we celebrate the best in Korean Skincare. This year, we added new award categories to recognize some of the skincare trends, products and technology that we know our customers will love.
Best Luxe Product: Miwaji Serum Veil
Best New Product: Haru Haru Black Rice Oil
Best Technology: Peach Slices Deep Blemish Microdarts
Honorable mention by Peach Community: Peach & Lily Lazy Day Pads & Peach Slices Acne Spot Dots

Our Week 4 Winners will be 15% through 3/28 with code BOKBA15
Best of K-Beauty Awards
"BEST OF" ROUTINE
Best of K-Beauty Awards
BEST TREATMENTS
BEST OF K-BEAUTY AWARDS
MASKNE HEROES
Best of K-Beauty Awards
NEW CATEGORIES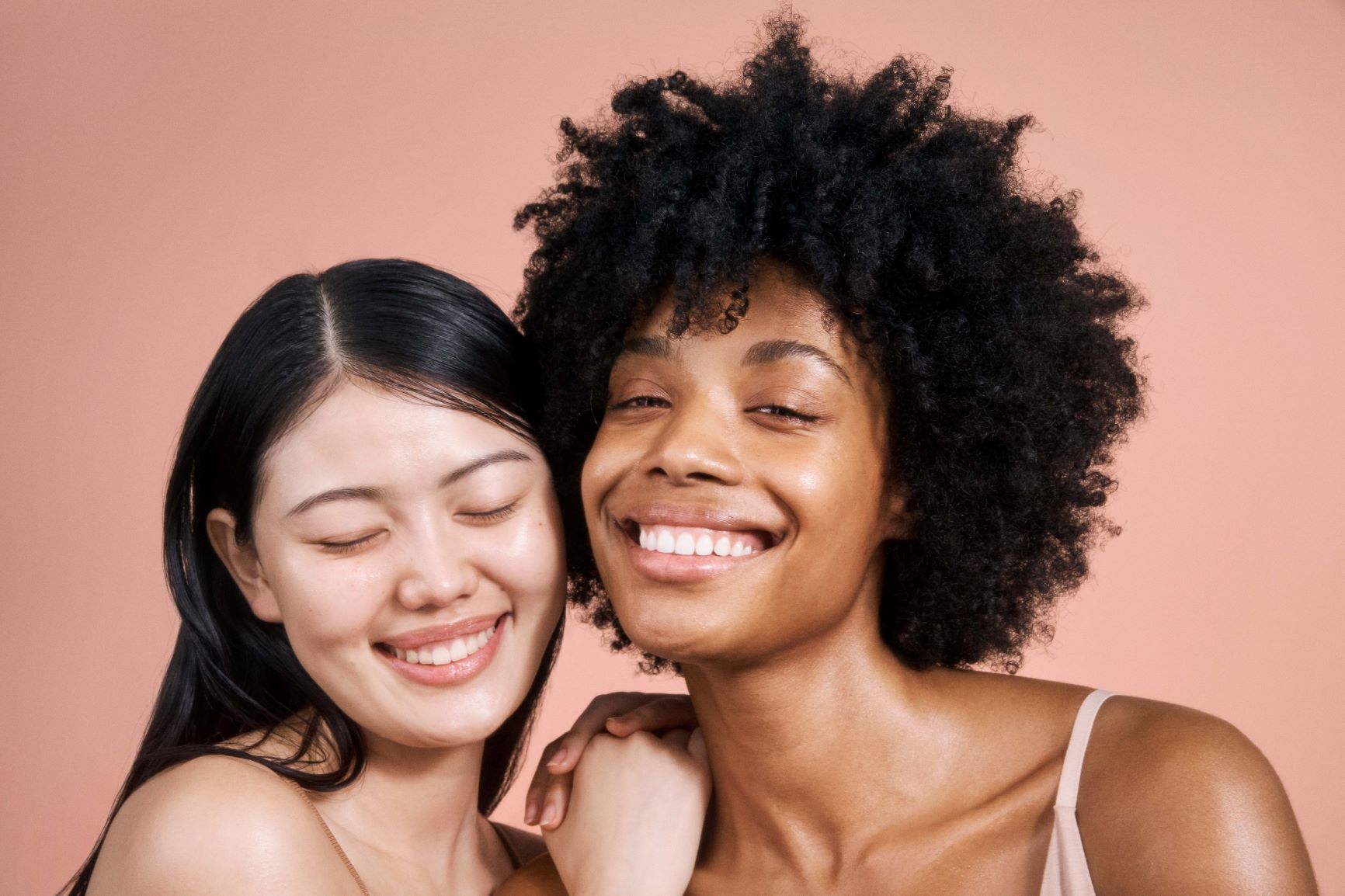 Stay tuned for more fun next week!
Sign up for email to be the first to know and follow along on social for more product deep dives and influencer takeovers to celebrate our annual KBeauty Awards!