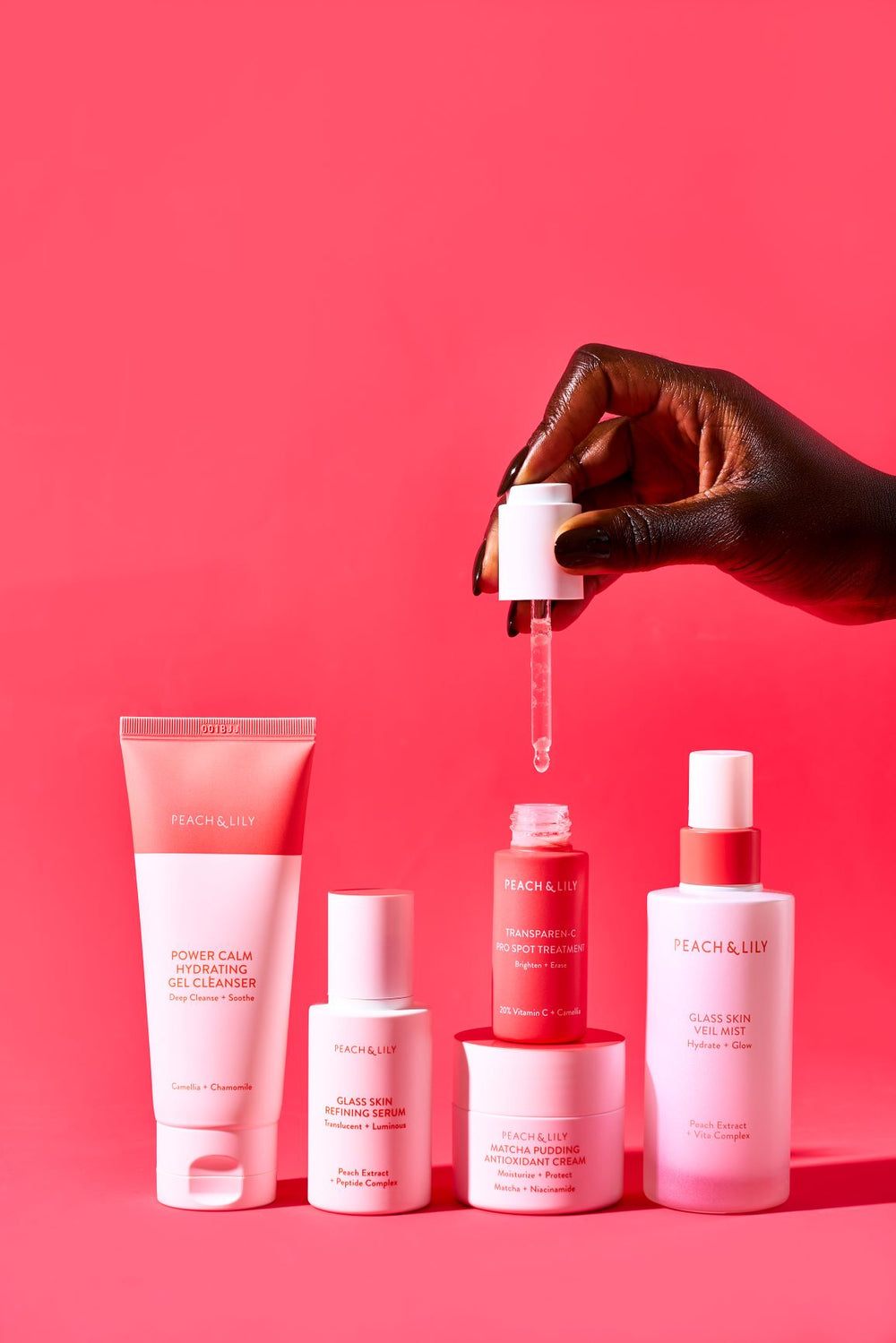 GETTING STARTED
Which step should I add Vitamin C to my routine?
We recommend right before your serum, only once a day either morning or evening. For targeting hyperpigmentation or discoloration, using it in the AM can help provide a boost of protection against photodamage and free radical damage.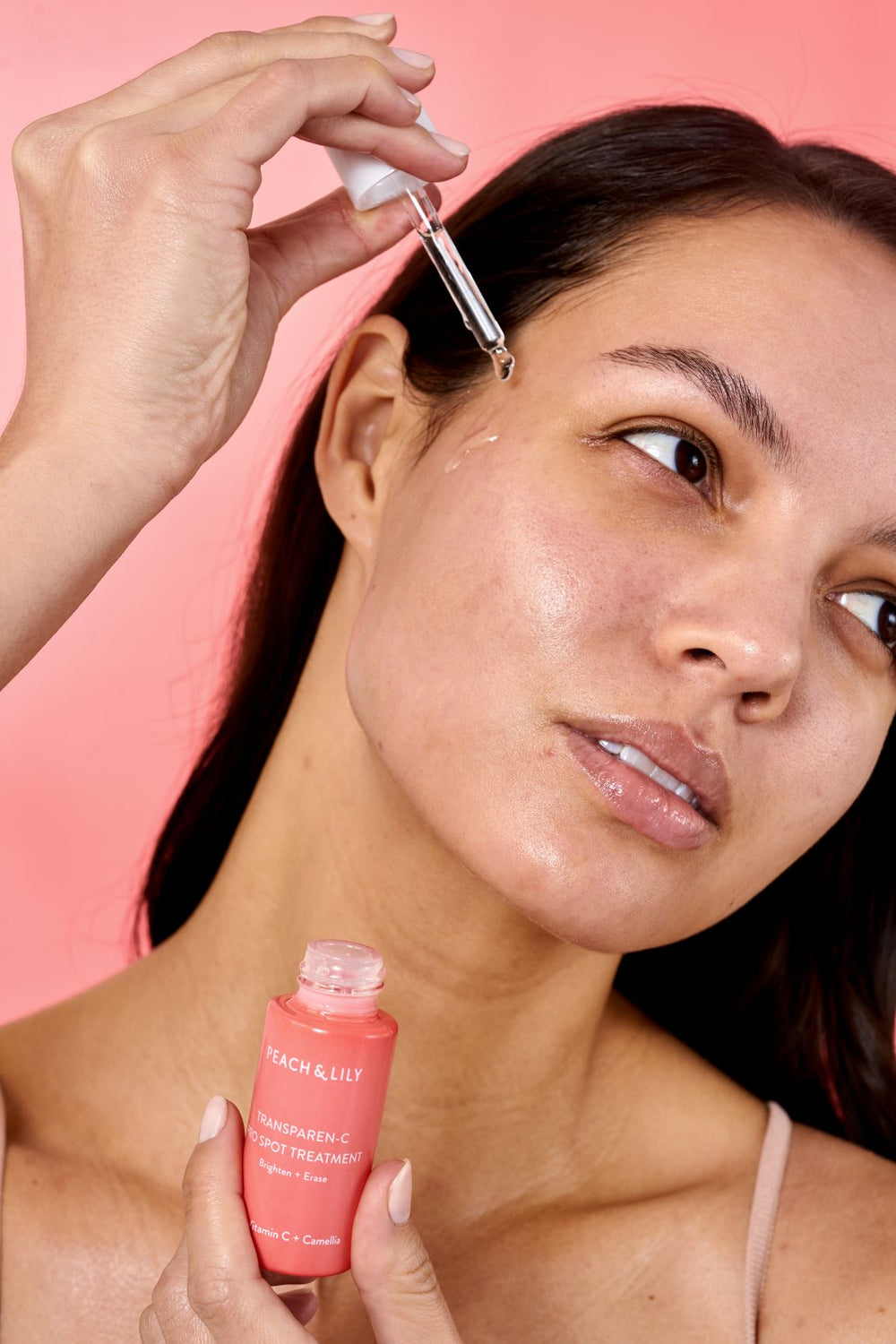 VITAMIN C BENEFITS
Does Transparen-C help treat...
DARK SPOTS?
Yes! This powerful yet gentle spot treatment was formulated to leave dark spots, hyperpigmentation and scarring looking brighter, more even-toned and more transparent.

REDNESS/DAMAGE?
Our Vitamin C format has been shown to help visibly improve photo damage and fortify skin which help combat redness! We also made sure that the formula is gentle so that it can be suitable for even those with sensitive skin.

ROSACEA?
Transaparen-C is very gentle so that even those with rosacea can use this! Vitamin C is known to be a superstar ingredient at helping fortify skin, including helping to strengthen capillaries, but some C formulas can be irritating for sensitive skin. Our formula is not low pH, making it gentle while delivering benefits!

DARK CIRCLES?
Transparen-C can be used around the eye area, but avoid getting it near the lashes, lash line or in the eye. If your dark circles are a result of hyperpigmentation (an overproduction of melanin), Transparen-C can help. However, this is not a common reason for eye area dark circles. Instead, we recommend using the Peach & Lily Pure Peach Retinoic Eye Cream and/or the Peach Slices Magic Panda Eye Mask to help with visibly improving eye area dark circles.

MELASMA?
In short, yes, Transparen-C also targets melasma to help visibly improve the appearance of this form of hyperpigmentation! We included a high concentration of 20% Ascorbyl Tetraisopalmitate to help tackle more intensive forms of hyperpigmentation, like melasma. A number of internal factors can also contribute to melasma, like stress and hormones. We recommend both a topical approach as well as identifying the internal cause (if any).
WHAT TO EXPECT
Will it cause purging?
Transparen-C should not cause purging! Our formula doesn't require a low pH formula (which can be irritating and appear as purging) and is intended to be gentle, so purging would not be a typical reaction.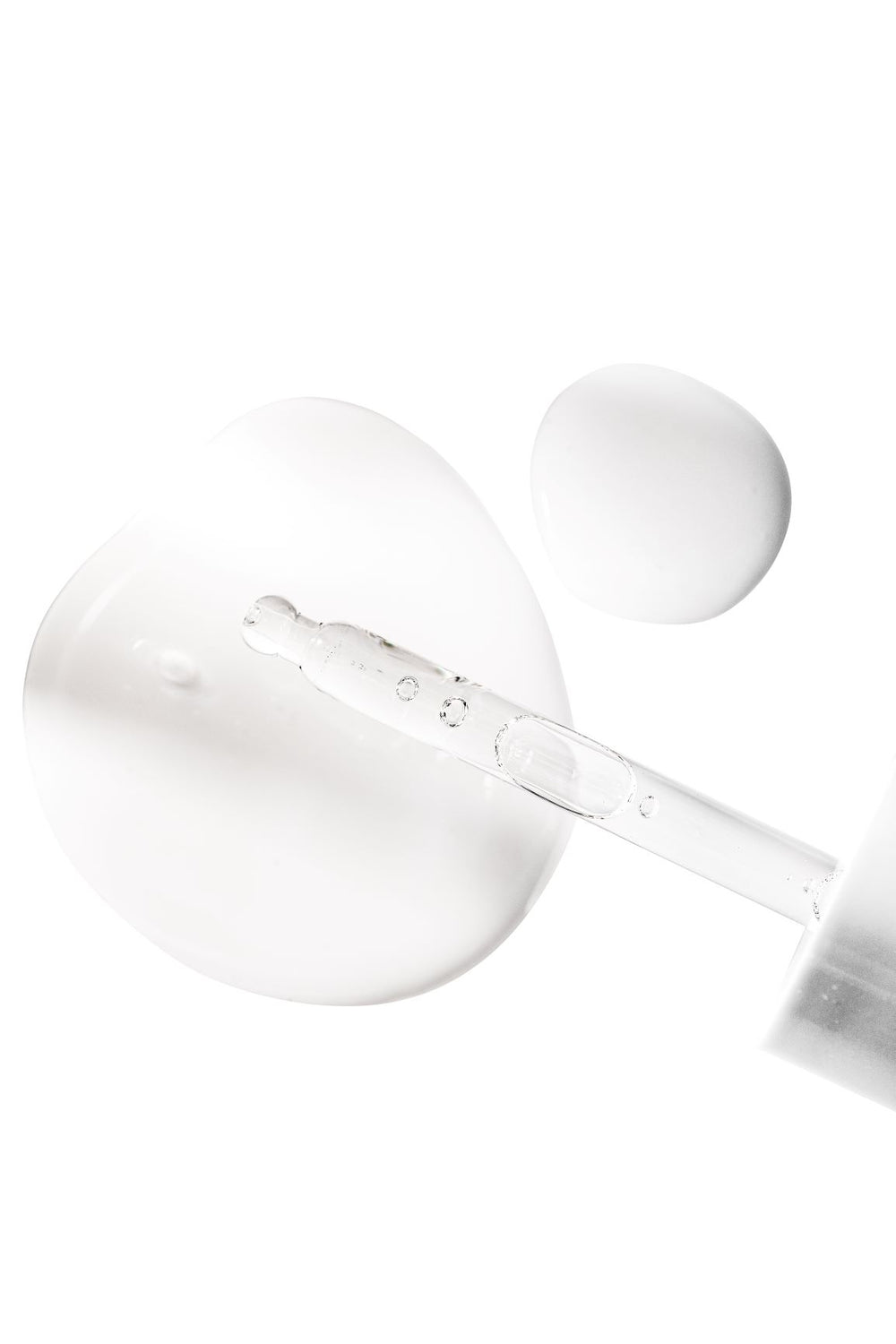 PRODUCT CARE
Will it oxidize, or need to be refridgerated?
No! Our Vitamin C is highly stable and can be stored at room temperature. Transparen-C, in a convenient dropper format, will stay potent so you can use within 12 months after opening without worrying about losing efficacy or potency!
Can Vitamin C be paired with Niacinamide?
Yes! A common myth is that using Vitamin C and Niacinamide together will irritate skin. However, skincare experts agree that the two ingredients compliment each other well as they work to combat hyperpigmentation in different ways and also help to combat inflammation and the damaging effects of free radicals. In fact, we love using Transparen-C and following up with the Niacinamide found in our Glass Skin Refining Serum and Matcha Pudding Antioxidant Cream for even better results! #GlassSkinGoals 🍊✨💕
INGREDIENTS
Which form of Vitamin C is used in Transparen-C?
We chose a very high concentration (20%) of one of the most luxe Vitamin C derivatives, Ascorbyl Tetraisopalmitate. It was important to bring our community what we believe to be the most efficacious, gentle, and stable Vitamin C derivative. 💗
What % of Kojic Acid and Tranexamic Acid?
We included a very gentle percentage of less than 0.5% combined so that Transparen-C would be suitable for daily use even for those with very sensitive skin.
Does Transparen-C contain fragrance?
No. Like all the products in our entire Peach & Lily Collection, there is no aroma, perfume or fragrance, synthetic or natural.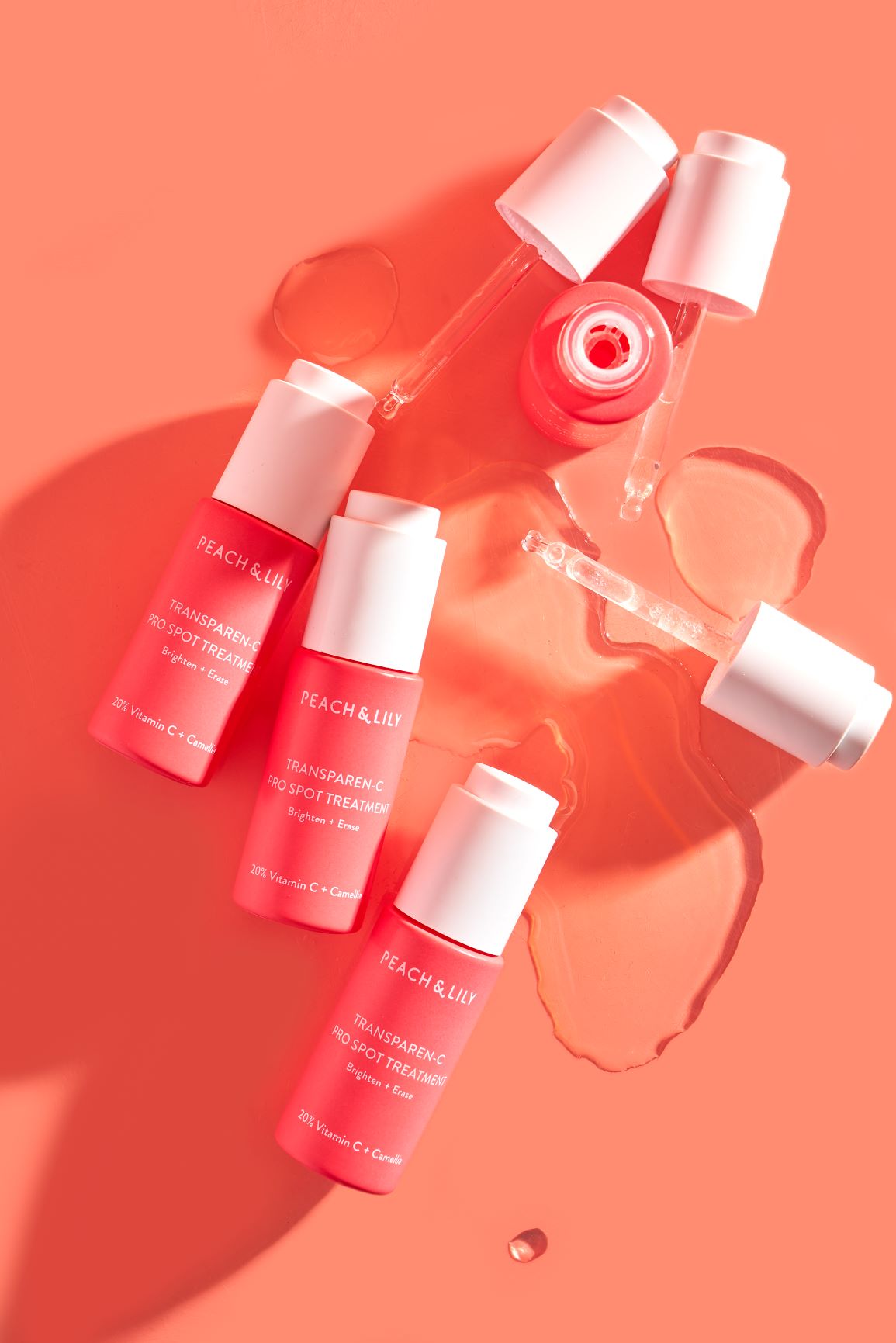 Still have questions?
Send us an email at hello@peachandlily.com and we'll get back to you ASAP!